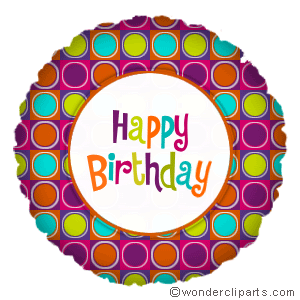 How do you expect me to remember your birthday,
when you never look any older? happy birthday!
I'ts another day 4 u. god picked another petals on your flower,
wishing your flowers may bloom for year,
Hope lovely surprises are coming your way
To make your Birthday a wonderful day
Smiles and laughter, joy and cheer
New happiness that stays throughout the year
Hope your birthday brings all these and more
Filling life with surprise and joys galore!
So on this very special day
I would like to say to you
I hope you'll always find happiness
In whatever you may do.
Another candle on your cake
Well there's no need to pout
Be glad that you have strength enough
To blow them all out!
Wishing you your happiest birthday yet
A birthday too special To ever forget.
It's your birthday and I can't be there
But I'll send you a special birthday wish and a little prayer
Have a happy birthday
I hope that all of your birthday wishes come true
May you have a great time today and find happiness in everything you do.
A few things that you need to know
1. I'm really sorry coz I can't accompany you with the others having a lunch at Pavvy
2. I got a problem with my phone as I told you before. Your invitation message delivered around 3 p.m.
3. I'm really
blocked how can I contact you since my phone
does not
function.
4. Really
hope
you
accept
my
apologize
Have a nice birthday Alia.